Overcoming Violence in Peru - Fair Anita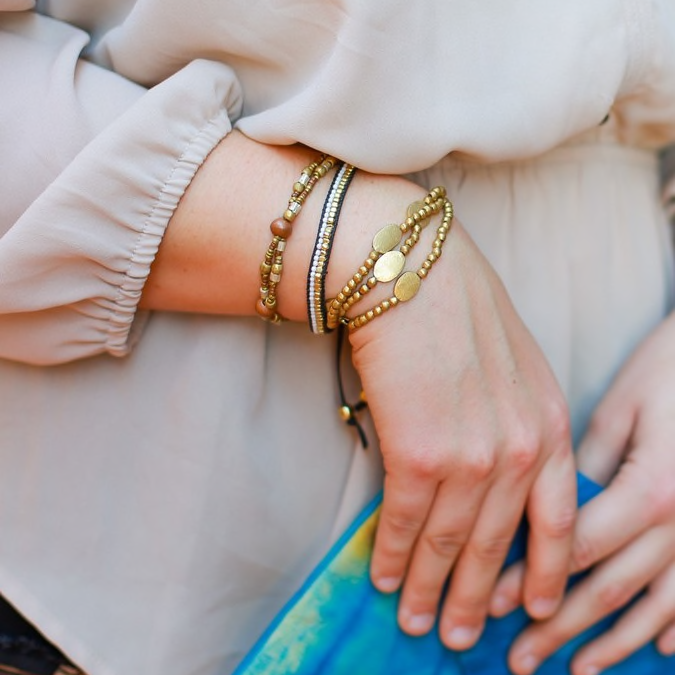 Serving within a country that has the highest rate of domestic violence, at nearly 70%, Anita has worked with thousands of women who have experienced violence. "Fair Anita" is named after Senora Anita, a social worker in Peru.
The now social enterprise, Fair Anita, is all about investing in women. It shows the "power a woman has to transform her community." According to the UN, between 80-90 cents of every dollar a woman makes goes back to her family and community, as opposed to 30-40 cents by men. By creating handmade jewelry and accessories, fair-trade jobs have been given to eight thousand women across 9 countries through this company alone. Women are paid two or three-times the minimum wage, which allows them a head start in overcoming any form of gender discrimination. This cycle is creating economic independence which will not end with one individual. It will have an effect that repeats generation after generation as the children and grandchildren of the employees of Fair Anita are raised by strong and independent mothers.
Founder Joy McBrien began Fair Anita to primarily work with women who have a history with sexual or domestic violence. Countless women have potential and skills but a need for economic opportunity. She witnessed this first hand through her relationships with those living in a women's shelter in Chimbote, Peru. Employment possibilities are critical, she found, because "sustainable income helps empower women to leave an abusive partner." When women are seen as having more worth, levels of assault and violence go down. By getting a job, women can ultimately provide for themselves and their families.
Joy met Anita when they were both living in Chimbote and by continuing to listen to survivors, Fair Anita took off. Although coming from vastly different backgrounds, these two leaders of the company are both inspirations in their life visions. With one from the US growing up in an "abundance of love," but experiencing sexual abuse as a teen, the other comes from a world familiar with poverty. Don't miss Joy's TED talk where she shares more of her own traumatic story that catalyzed her into traveling to help all women feel safe and valued, no matter their geography.
Here at Clean Slate, we've just begun a partnership with Fair Anita and are now stocking many of their jewelry products and scarves, including these sweet poppy shaped gold earrings! Each of these goods are filled with the heart of a woman overcoming oppression.